Alien Abduction Lamp
Alien Lamp
Our Price: $250.00 AUD (inc GST)
Pimp your place with one of the coolest lamps around. The Alien Abduction lamp is a high quality lamp that will become a talking point very quickly when anyone sees it in your space, especially the Bovine abductee in the tractor beam. This is the original Alien lamp designed by Lasse Klien and nothing else comes close, so get yours today and join the Alien Invasion.
Someone at PIXAR has one.
Specifics
One cow per lamp (Extra cows available to purchase)
Energy saving LEDs
High Quality Perspex Beam
Glowing green/yellow cockpit
Glow-in-the-dark aliens in cockpit
High quality steel body with fantastic black-pearl finish
3-stage UFO Control antenna, on/off and pulse
Ultra non-slip base featuring real fake grass and abducted cow.
Really cool packaging
Dimensions – Diameter of craft 230mm, Overall height of lamp 290mm
Shipping - Sea Mail will take 60-90 days, maybe a bit a longer. Air mail is 7-10 working days depending on the time of year (Christmas periods are very busy)
Note - Extra Aliens do not come with the Lamp purchase or available seperately.
Adaptors availabe for your country under Adaptors on the home page.

The Alien Abduction Lamp uses low energy LED lights and therefore no replacement bulbs should ever be required.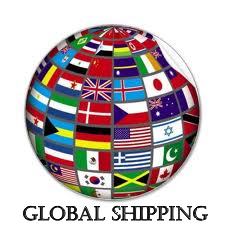 and we have sent this very cool lamp to the USA, Canada, UK, Italy, France, Spain, Brazil, Ireland, New Zealand and lots more.
Quantity:
Delivery for Alien Abduction Lamps
The Funky Company deliveres worldwide! Fast and cost effective delivery of your order is important to us. The following information will give you an excellent guide to our delivery procedures.
How Long Does Delivery Take?
As soon as we receive your order we will process, package and ship the goods to you using one of our delivery services. We check for orders regularly during the day and night and we are notified as soon as your order is placed. Orders placed on Saturdays or Sundays may be processed on these days but are generally processed first thing Monday morning.
All other orders are shipped within 12 hours of receiving your order.
Delivery Charges
Postage & packing is calculated at the checkout stage of the purchase and depends on the parcel size and final destination. Simply add to the cart and fill in your delivery destination in the checkout to have freight calculated for you. Please see special note for PayPal users in our terms and conditions.
We look forward to sending you your Alien Abduction Lamps
Related Products - Other Popular Items
$10.00
$10.00